Sommelier - Chinese Restaurant
---
The Department

Our Catering Department manages one of the largest and most diverse catering operations in Hong Kong. We provide a wide range of catering, sports and recreation facilities for Members and their guests in three Clubhouses. In addition, both Happy Valley and Sha Tin Racecourses have numerous catering facilities used by Members, non-members and corporate organisations for a variety of functions.

The Job

You will
Delivering sales programmes and marketing campaigns

Promoting regular wine events (including dinner, tasting, winemaker table) and administering the associated logistics and procedures (RFQ, SSP)

Taking effective measures to manage operating costs at the Trio, Provincial Chinese Restaurant (including stock management and staff rosters)

Assisting the Senior Sommelier to develop wine retail plan, events, wine lists and wine-by-glass programmes for HTV

Demonstrating professional salesmanship during interactions with Members and guests

Establishing frequent contact and building strong relationship with Members

Proactively soliciting and sharing Members' feedback with superiors, peers and subordinates and logging feedback

Deliver coaching, training and education programmes for team members and colleagues in all operating units to enhance overall level of wine knowledge.

Take effective measures to ensure that the operation within areas of responsibilities complies with the SOP requirements and all staff are well trained and perform according to the new SOP requirements and standards; recommending for SOP changes and maintenance, if necessary.

Ongoing management of F&B quality, service standards, facilities and safety records

Developing experiences via unique products or services such that Members and guests recognise that our offerings are worth recommending to their peers.

Assisting in managing a team whose performance in service excellence and guest engagement are the level of role models for peers.

Arranging appropriate training sessions and briefings for staff

Enforcing and implementing the HACCP system and participating in the Clubhouse HACCP Committee

Working closely with Food Safety Quality Assurance team to address related issues

Perform any other related duties as and when assigned by supervisor.


About You

You should have:
A Diploma in Hospitality Management or equivalent

At least 5 years' relevant experience in in prestigious hotels or clubs with 3 years in a similar position

Accredited international wine master certification

Minimum of Advance WSET and or Certified Sommelier from the Court of Master Sommelier

Broad knowledge of tableside service, food, wine, beer, liquor, sake, Chinese wine etc

Good knowledge of all relevant products and specifications (vintages, graph varietals, correct blends, pricing, etc.)

Computer literacy an advantage

Fluency in both written and spoken English

Terms of Employment
The level of appointment will be commensurate with qualifications and experience.



How to Apply
Please send your resume, complete with expected salary and job reference by clicking the APPLY button or to:
Fax: 2966 5770
Mail: The Human Resources Department, The Hong Kong Jockey Club, 1 Sports Road, Happy Valley, Hong Kong

We are an equal opportunity employer. Personal data provided by job applicants will be used strictly in accordance with the Club's notice to employees and prospective employees relating to the Personal Data (Privacy) Ordinance. A copy of which will be provided immediately upon request.

---
| | |
| --- | --- |
| 餐飲筍工 | |
| 工作地區 | 跑馬地 |
| 相關經驗 | 5年 |
| 教育程度 | 大專 |
| 證書/牌照 | Advance WSET and or Certified Sommelier from the Court of Master Sommelier |
| 語言要求 | 英文 |
| 受僱形式 | 全職 |
| 待遇 | 五天工作週 / 醫療保險 / 花紅/獎金 / 交通津貼 / 婚假 / 值班膳食 / 恩恤假 |
| 參考編號 | ORJOB85623 |
---
有關招聘公司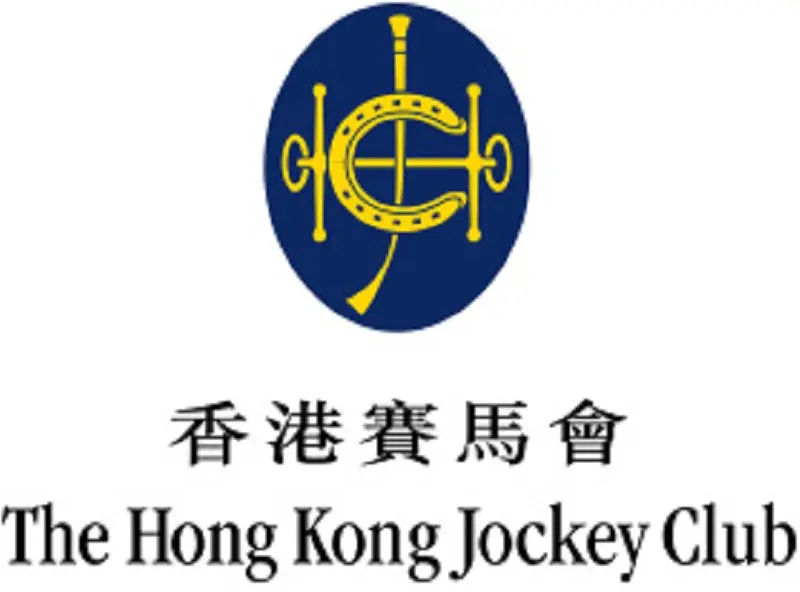 The Hong Kong Jockey Club
About this employer

Founded in 1884, The Hong Kong Jockey Club is a world-class racing club that acts continuously for the betterment of our society. The Club has a unique integrated business model, comprising racing and racecourse entertainment, a membership club, responsible sports wagering and lottery, and charities and community contribution. Through this model, the Club generates economic and social value for the community and supports the Government in combatting illegal gambling. In 2017/18, the Club made a record return to the Government of HK$22.6 billion in duty and profits tax and contributed HK$1.2 billion to the Lotteries Fund. Approved charity donations were HK$4.2 billion. The Club is Hong Kong's largest single taxpayer and one of the city's major employers. Its Charities Trust is also one of the world's top ten charity donors. The Club is always "riding high together for a better future" with the people of Hong Kong.

香港賽馬會
香港賽馬會(「馬會」)成立於1884年,是致力建設更美好社會的世界級賽馬機構。馬會透過其結合賽馬及馬場娛樂、會員會所、有節制體育博彩及獎券,以及慈善及社區貢獻的獨特綜合營運模式,創造經濟及社會價值,並協助政府打擊非法賭博。2017/18年度,馬會透過各項博彩稅及利得稅,為政府庫房帶來破紀錄的226億港元收入,並向獎券基金撥款12億港元。另外,已審批慈善捐款達42億港元。馬會是全港最大的單一納稅機構,也是香港主要僱主之一,其慈善信託基金位列全球十大慈善捐助機構。馬會將繼續與香港市民「同心同步同進 共創更好未來」。
---