Waiter / Waitress - Chinese Restaurant
---
Join Our Recruitment Day
Date: 5, 6, 8, 12, 13, 15, 19, 20, 22, 26, 27 and 29 July
Time: 1:00pm – 4:30pm
Venue: 3/F, Nelson Street, MacPherson Place, Mong Kok

Contact us, WhatsApp 6110 5785


The Department
Our Catering Department manages one of the largest and most diverse catering operations in Hong Kong. We provide a wide range of catering, sports and recreation facilities for Members and their guests in three Clubhouses. In addition, both Happy Valley and Sha Tin Racecourses have numerous catering facilities used by Members, non-members and corporate organizations for a variety of functions.

The Job
You will:
Greet and serve Members and their guests once the restaurant receptionist seats them and build quick rapport with them using positive, upbeat demeanour and inviting body language

Assist the Captain to ensure smooth and efficient service in the assigned section of the restaurant by:

Presenting menu and drink list and providing detailed information when asked (e.g. about portions, ingredients, the way this is cooked or potential food allergies)

Informing customers about the day's specials/recommended dishesOffering menu recommendations upon request

Up-selling additional products when appropriate

Taking accurate food and beverage orders – designated type of tea may be provided upon request

Checking identification of customers to ensure they meet alcohol legal age requirement in case of queries

Communicating order details to kitchen personnel; expedite food orders if required; and collect food orders from the kitchen verifying that they are correct

Serve food and tea/beverages in a timely manner ensuring hot food is hot and cold food is cold; ask customers if they would like the dishes served individually or placed in the centre of the table for self-service.

Replenish tea/beverages and take additional orders.

Check tableware for cleanliness and presentation and report any problems.

Check with customers to ensure that they are satisfied with the food and service and take actions in a polite and professional manner to correct any problems identified.

Prepare the required mise en place for restaurant to ensure smooth operations.

Keep the workstation tidy, clean, hygienic and safe at all times.

Maintain operating stocks at side stations.

Maintain familiarity with menu items, specials and restaurant information; learn from Captain about menu changes and specials, upcoming reservations and customers with special needs, etc.

Set tables with tableware, decorations, condiments and napkins; remove used tableware/ consumable items from tables and re-set tables for the next customer.

Ensure that the tableware and consumable items are adequate to support daily operations as part of the side duties.

Maintain good teamwork relationship with all reception, serving and kitchen staff to ensure quality service.

Check accuracy of the bill and present this to Members upon request.

Perform any other related duties as and when assigned by supervisor.

Promoting unique products or services such that Members and their guests recognize that our offerings are worth recommending to their peers.

About You
You should have:
One year's related restaurant experience gained in hotels/clubs/restaurants

Good communication skills in both English and Chinese, including general knowledge of Mandarin.

Experience in Chinese Provincial Restaurant & Hot Pot Restaurant operation, it will be preferred.

Understanding of restaurant etiquette

Good customer service skills

Patient and friendly with problem solving skills

Ability to pay attention to details

Ability to stand and walk for extended periods

Terms of employment
The level of appointment will be commensurate with qualifications and experience.

How to Apply
Please send your resume, complete with expected salary and job reference by clicking the APPLY button or to:
Fax: 2966 5770
Mail: The Human Resources Department, The Hong Kong Jockey Club, 1 Sports Road, Happy Valley, Hong Kong


We are an equal opportunity employer. Personal data provided by job applicants will be used strictly in accordance with the Club's notice to employees and prospective employees relating to the Personal Data (Privacy) Ordinance. A copy of which will be provided immediately upon request.

---
| | |
| --- | --- |
| 工作種類 | |
| 工作地區 | 跑馬地 |
| 相關經驗 | 1年 |
| 教育程度 | 小學 |
| 語言要求 | 廣東話 / 英文 / 普通話 |
| 受僱形式 | 全職 |
| 行業 | 住宿 / 餐飲/ 會所 |
| 參考編號 | ORJOB85632 |
---
有關招聘公司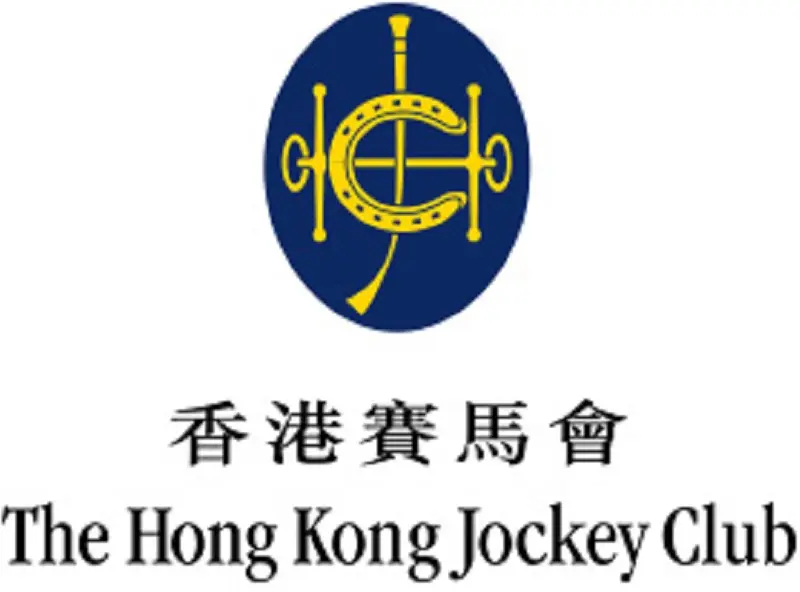 The Hong Kong Jockey Club
About Us

Founded in 1884, The Hong Kong Jockey Club is a world-class racing club that acts continuously for the betterment of our society.

The Club has a unique integrated business model, comprising racing and racecourse entertainment, a membership club, responsible sports wagering and lottery, and charities and community contribution. Through this model, the Club generates economic and social value for the community and supports the Government in combatting illegal gambling. In 2020/21, the Club returned a total of HK$29.4 billion to the community. This included HK$24.9 billion to the Government in duty, profits tax and Lotteries Fund contributions and HK$4.5 billion in approved charity donations.

The Club is Hong Kong's largest single taxpayer and one of the city's major employers. Its Charities Trust is also one of the world's top ten charity donors. The Club is always "riding high together for a better future" with the people of Hong Kong.