Receptionist - Chinese Restaurant
---
Join Our Recruitment Day
Date: 5, 6, 8, 12, 13, 15, 19, 20, 22, 26, 27 and 29 July
Time: 1:00pm – 4:30pm
Venue: 3/F, Nelson Street, MacPherson Place, Mong Kok

Contact us, WhatsApp 6110 5785


The Department
Our Catering Department manages one of the largest and most diverse catering operations in Hong Kong. We provide a wide range of catering, sports and recreation facilities for Members and their guests in three Clubhouses. In addition, both Happy Valley and Sha Tin Racecourses have numerous catering facilities used by Members, non-members and corporate organizations for a variety of functions.

The Job
You will:
Answer phone calls, handle reservations and confirm daily booking with Members in accordance with established standards and procedures.

Allocate tables evenly and according to Member's preferences with the help of the Table Management System and service floor plan to ensure smooth restaurant operation.

Advise the dining room personnel on customer needs to ensure customers receive fast and quality service from the moment they arrive.

Ensure the specific requirements of the customers are met should they have special needs or request accommodations such as services needed for small children and for individuals with disabilities or food allergies.

Welcome and escort Members and their guests to their assigned tables in a professional manner; answer initial questions the customers may have; and introduce the customers to their server.

Help out other staff in the restaurant as needed, including inspecting and maintaining the dining facilities, spotting cleanliness problems and helping clear tables to facilitate customer needs, etc.

Engage with customers to ensure they are satisfied with food and service.

Respond to complaints and help to resolve them or direct them to the appropriate personnel.

Assist the Restaurant Manager and Assistant Manager in maintaining Members' records in the Table Management System and MCRM.

Maintain a clean and tidy reception area at all times.

Demonstrate a high grooming standard and be amiable .

Ensure adequate menus for all meal periods are in clean and presentable standard at all times.

Responsible for menu printing related matters.

Maintain good teamwork relationship with all dining room personnel and help out others as needed.

Greet customers upon their departure.

Perform any other related duties as and when assigned by supervisor.

Promoting unique products or services such that Members and their guests recognize that our offerings are worth recommending to their peers.

About You
You should have:
Three years' relevant experience

Good people skills

Good communication skills in both English and Chinese, including general knowledge of Mandarin

Understanding of restaurant etiquette

Good customer service skills

Patient and friendly with problem solving skills

Excellent phone etiquette

Knowledge and experience in using booking systems

Possess retentive memory to remember bookings

Ability to pay attention to details

Ability to stand and walk for extended period

Terms of employment
The level of appointment will be commensurate with qualifications and experience.


How to Apply
Please send your resume, complete with expected salary and job reference by clicking the APPLY button or to:
Fax: 2966 5770
Mail: The Human Resources Department, The Hong Kong Jockey Club, 1 Sports Road, Happy Valley, Hong Kong

We are an equal opportunity employer. Personal data provided by job applicants will be used strictly in accordance with the Club's notice to employees and prospective employees relating to the Personal Data (Privacy) Ordinance. A copy of which will be provided immediately upon request.

---
| | |
| --- | --- |
| 工作種類 | |
| 工作地區 | 跑馬地 |
| 相關經驗 | 3年 |
| 教育程度 | 小學 |
| 語言要求 | 廣東話 / 英文 / 普通話 |
| 受僱形式 | 全職 |
| 待遇 | 五天工作週 / 醫療保險 |
| 行業 | 住宿 / 餐飲/ 會所 |
| 參考編號 | ORJOB85635 |
---
有關招聘公司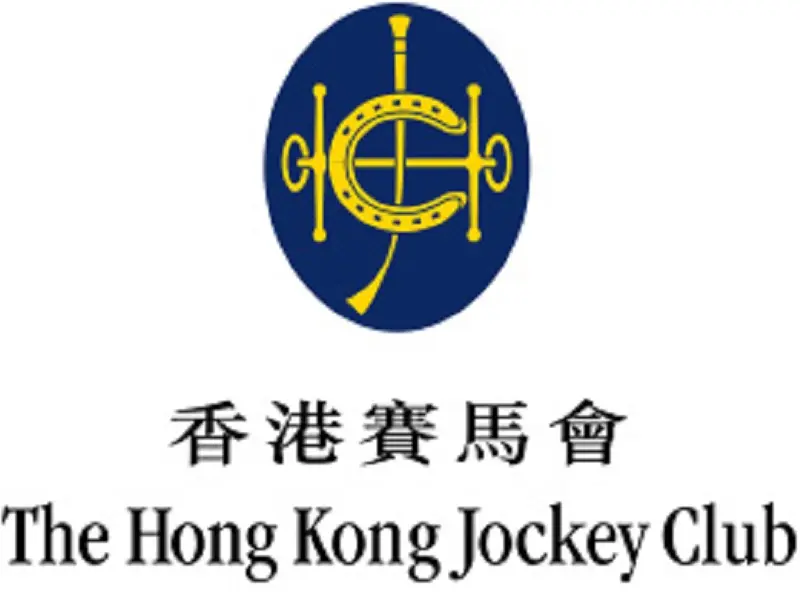 The Hong Kong Jockey Club
Remarkable Careers

Founded in 1884, The Hong Kong Jockey Club is a world-class racing club that acts continuously for the betterment of our society. The Club has a unique integrated business model, comprising racing and racecourse entertainment, a membership club, responsible sports wagering and lottery, and charities and community contribution. Through this model, the Club generates economic and social value for the community and supports the Government in combatting illegal gambling. In 2019/20, the Club returned HK$19.9 billion in duty and profits tax to the Government and contributed HK$0.8 billion to the Lotteries Fund. Approved charity and community donations were HK$4.5 billion. It is Hong Kong's largest single taxpayer, one of the city's major employers and one of the world's top ten charity donors. The Club is always "riding high together for a better future" with the people of Hong Kong.

卓爾不凡的事業前景
香港賽馬會(「馬會」)成立於1884年,是致力建設更美好社會的世界級賽馬機構。馬會透過其結合賽馬及馬場娛樂、會員會所、有節制體育博彩及獎券,以及慈善及社區貢獻的獨特綜合營運模式,創造經濟及社會價值,並協助政府打擊非法賭博。2019/20年度,馬會透過各項博彩稅及利得稅,為政府庫房帶來199億港元收入,並向獎券基金撥款8億港元。已審批的慈善及社區捐款為45億港元。馬會是全港最大的單一納稅機構,也是香港主要僱主之一,同時位列全球十大慈善捐助機構。馬會將繼續與香港市民「同心同步同進 共創更好未來」。

請即加入香港賽馬會,把握非凡事業發展機會,盡展所長!