Full time Central Kitchen Team Member全職中央廚房廚務組員
---
As a Pret Kitchen Team Member, you will be part of our dynamic and growing team. You will be responsible for preparing our delicious food using amazing, fresh ingredients.

成為我 Pret的廚務組員,你不但可以加入一個充滿活力及不斷發展的廚務團隊,你更可以和他們一同使用新鮮食材製作Pret的食物。我們的廚務團隊分為日班和通宵班。

Our bustling kitchen operates both dayshift and overnight shift. We offer excellent career development opportunities, over 85% of our managers started as a Team Member.

我們的廚務團隊分為日班和通宵班。我們提供極佳晉升職業發展機會, 85% 以上的經理都是從廚務組員開始的。

Come and join us to start your development journey today.

請快加入我們,開始您Pret的旅程

We Offer 福利包括:
• Attractive salary package 薪酬組合
o Monthly salary up to $15k (Full time Overnight Team Member include night shift allowance) 月薪可達 $15k(全職通宵班廚務組員,包括夜班津貼)
o Monthly salary up to $13k (Full time Day shift Team Member include attendance bonus) 月薪可達$13k(全職日班廚務組員,包括勤工獎)
• Flexible working hours 彈性工作時間
• 5-6 working days and option to have weekends off 5-6 天工作,可選擇週末休
• Minimum 10 days Annual Leave 每年至少10天年假
• Up to $1000 cash reward weekly for WOWing our customers 高達$1,000傑出服務現金獎勵
• Paid Break 提供有薪休息時間
• Free Pret's Lunch 膳食津貼
• Up to 50% Staff Discount in Pret all around the world 全球半價員工折扣優惠
• Referral bonus 介紹人獎金
• Happy Working Environment and Fun Social Events 愉快的工作環境及員工活動
• Excellent in-house training programme 完善的內部培訓計劃
• Structured career ladder and development plan 良好的晉升機會和發展計劃

If you are interested in the above position, please submit your CV by email: recruitment.hk@pret.com or clicking "Apply"

有意應徵者請把履歷表電郵至recruitment.hk@pret.com或按" 應徵"

The information provided will be treated in strict confidence and be used only for consideration of your application for relevant / similar posts within the Company.

所有資料將會絕對保密,並只用作考慮本公司 有關或類似職位之申請。

To find out more about Pret, please visit our website www.pret.hk

如欲查詢更多,可瀏覽我們的網頁 www.pret.hk

---
| | |
| --- | --- |
| 工作種類 | |
| 工作地區 | 全香港 |
| 相關經驗 | 0年 |
| 教育程度 | 小學 |
| 受僱形式 | 全職 |
| 薪金 | 最高可達 $15,000/月 |
| 待遇 | 彈性工時 / 員工折扣 / 晉升機會 / 在職培訓 / 介紹人獎金 |
| 行業 | 住宿 / 餐飲/ 會所 |
| 參考編號 | ORJOB85671 |
---
有關招聘公司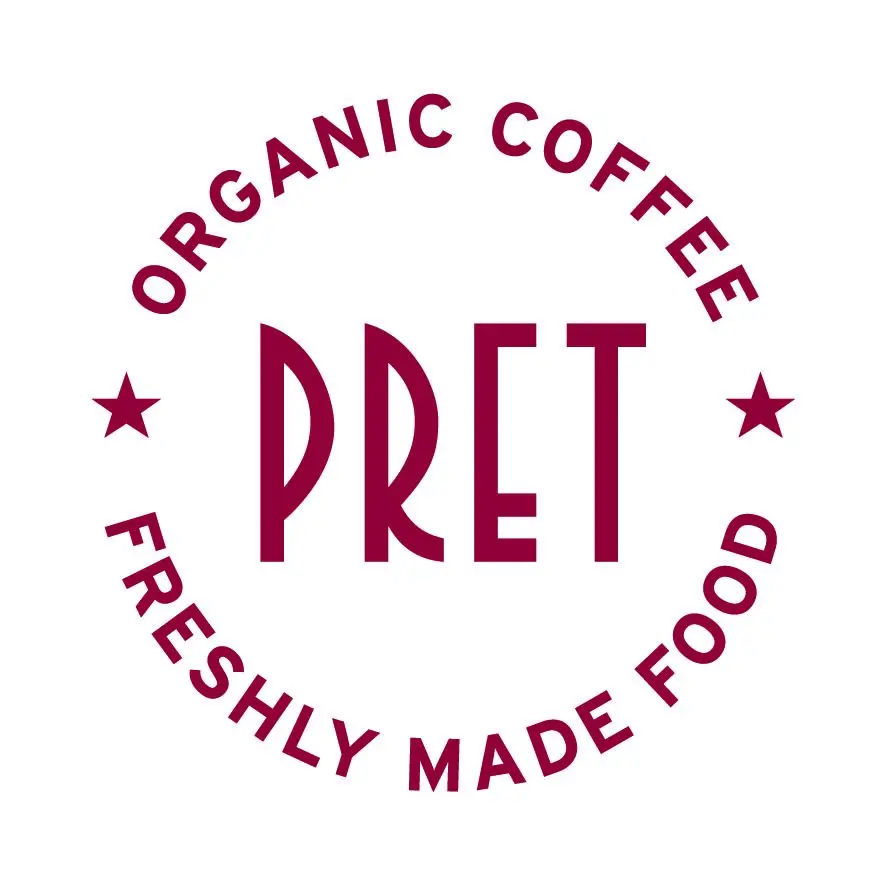 Pret A Manger (Hong Kong) Limited
In 1986, Pret opened the doors of its very first shop in London with a mission to create delicious, freshly prepared food and drink.

Over the past 35 years, Pret has grown steadily and today there are over 400 Prets location globally across 11 markets and serving more than 300,000 customers daily.

Pret serves delicious food and organic coffee. It's what we do.

Our Purpose explains why we do this – we do this to make everyday a little bit brighter for everyone around us (our customers, our teams, our communities and those we partner with). What we do sparks a smile, a sense of positivity and a feel-good moment (or two).

In Pret we are not only passionate about our food and coffee, but we are also extremely passionate about our people and their development. Over 85% of our managers worldwide started their Pret Journey as a team member.

Come join our growing team now!
---
---
Pret A Manger (Hong Kong) Limited (上環 / 中環 / 金鐘 / 灣仔 / 銅鑼灣 / 北角 / 鰂魚涌 / 大角咀 / 尖沙咀 / 九龍灣 / 觀塘 / 東涌)
Pret A Manger (Hong Kong) Limited (上環 / 中環 / 金鐘 / 灣仔 / 銅鑼灣 / 北角 / 鰂魚涌 / 大角咀 / 尖沙咀 / 九龍灣 / 觀塘 / 東涌)