Assistant Manager – Central Kitchen (Overnight Shift)
---
We are looking for passionate people to join Team Pret.

As an Assistant Manager, you play a key role in leading our kitchen team, overseeing and directing all production operations to ensure our fresh and delicious foods meet Pret's standards.

We care about our employees' physical and mental health, thus we are committed to providing a work-life balance and a joyful work environment.

We offer excellent career development opportunities, even our Global CEO started his Pret journey as a Shop Assistant Manager.

Grow your team and yourself. Come and join us to start your development journey today.

Attractive Pay and Benefits
5-day work week

Attractive Salary Package

Attractive Quarterly Bonus

Start from 15 days Annual Leave

Paid break and Free Pret's Meal provided

Up to 50% Staff Discount in Pret all around the world

Medical , Dental and Life Insurance provided

Structured career ladder and development plan

Excellent in-house training programme

Happy Working Environment and Fun Social Events
Responsibilities
Lead a growing kitchen team to achieve production targets and deliver all required products on time to Pret's shops.

Manage daily hub kitchen (central kitchen) operations, including schedules preparation, daily bench production, team member productivity and performance, food quality and waste control, ordering and stock management as well as kitchen operating budget.

Prepare production planning by estimating appropriate manpower allocation, food ingredient usage and production capacity to meet production target and delivery schedule.

Ensure Food Safety and H&S Standards are consistently followed to maintain the safety of the team and

To drive Team Happiness by role modelling Pret's Values and Behaviours and by bringing Joy of Pret and fun to the team and customers
Requirements
Minimum 3 years of work experience in F&B and central kitchen.

Hands-on experience in production operation, inventory control and supervisory management under central kitchen environment

Good common of spoken and written English (essential) and Chinese

Proficiency in MS Office Word, Excel, Outlook and PowerPoint.

Demonstrated leadership capability to build strong teams and to achieve business goals.

A proven track record of delivering results in a complex, fast-paced and multi-cultural environment.

Good organization and planning, problem-solving, communication and interpersonal skills
If you are interested in the above position, please submit your CV by email: recruitment.hk@pret.com or clicking "Apply"

The information provided will be treated in strict confidence and be used only for consideration of your application for relevant / similar posts within the Company.

To find out more about Pret, please visit our website www.pret.hk

---
| | |
| --- | --- |
| 工作種類 | |
| 工作地區 | 全香港 |
| 相關經驗 | 3年 |
| 教育程度 | 小學 |
| 語言要求 | 廣東話 / 英文 |
| 受僱形式 | 全職 |
| 待遇 | 牙科保險 / 五天工作週 / 人壽保險 / 醫療保險 / 花紅/獎金 / 員工折扣 / 晉升機會 / 在職培訓 / 值班膳食 |
| 行業 | 住宿 / 餐飲/ 會所 |
| 參考編號 | ORJOB85668 |
---
有關招聘公司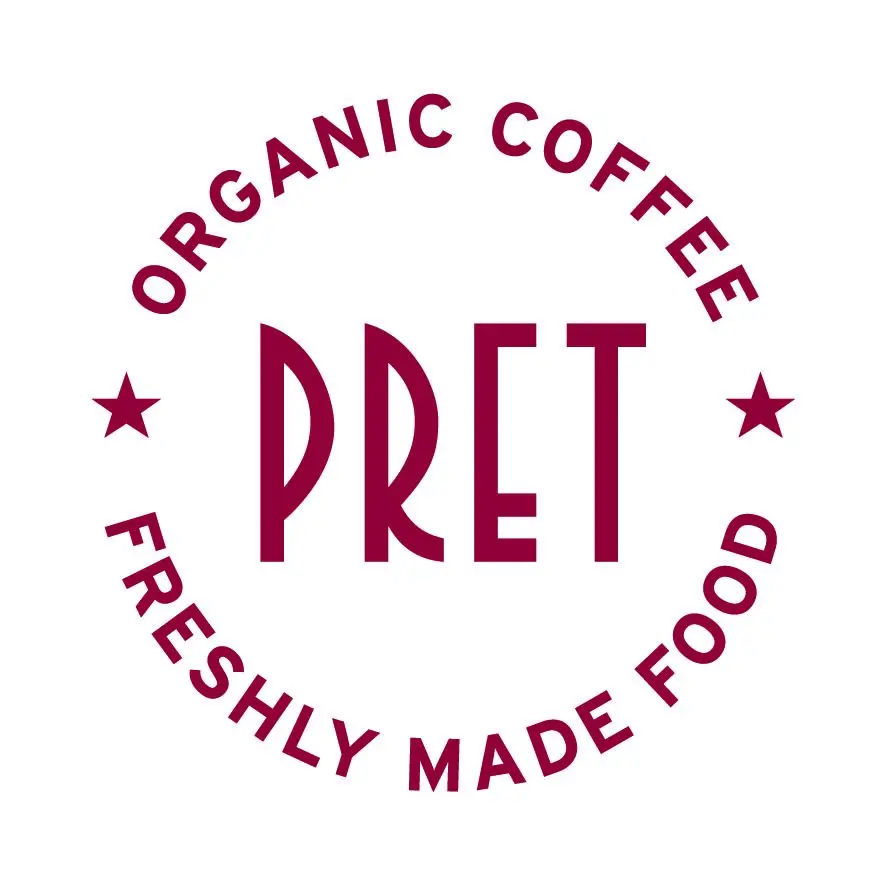 Pret A Manger (Hong Kong) Limited
In 1986, Pret opened the doors of its very first shop in London with a mission to create delicious, freshly prepared food and drink.

Over the past 35 years, Pret has grown steadily and today there are over 400 Prets location globally across 11 markets and serving more than 300,000 customers daily.

Pret serves delicious food and organic coffee. It's what we do.

Our Purpose explains why we do this – we do this to make everyday a little bit brighter for everyone around us (our customers, our teams, our communities and those we partner with). What we do sparks a smile, a sense of positivity and a feel-good moment (or two).

In Pret we are not only passionate about our food and coffee, but we are also extremely passionate about our people and their development. Over 85% of our managers worldwide started their Pret Journey as a team member.

Come join our growing team now!
---
---
Pret A Manger (Hong Kong) Limited (上環 / 中環 / 金鐘 / 灣仔 / 銅鑼灣 / 北角 / 鰂魚涌 / 大角咀 / 尖沙咀 / 九龍灣 / 觀塘 / 東涌)
Pret A Manger (Hong Kong) Limited (上環 / 中環 / 金鐘 / 灣仔 / 銅鑼灣 / 北角 / 鰂魚涌 / 大角咀 / 尖沙咀 / 九龍灣 / 觀塘 / 東涌)