Room Attendant 房 務 員
---
Here's To Your Journey with Le Méridien Cyberport.
Le Méridien is one of Marriott International's 30 renowned hotel brands. As the world's leading hospitality company, we offer unmatched opportunities for associates to grow and succeed. We believe a great career is a journey of discovery and exploration.
Job Descriptions & Requirements
Hard-working, willing to take responsibility and initiative 勤力, 有責任感及積極
Able to work shift duties 須輪班工作
Previous experience in hotel and experience in using cleaning equipment are preferred 有酒店工作經驗及懂使用清潔工具更佳
Interested and qualified candidates, please send your resume to:
如有興趣加入我們,請將你的履歷傳真或電郵至:
Human Resources Department 人力資源部
Le Méridien Cyberport, 100 Cyberport Road, Hong Kong 香港數碼港道100號數碼港艾美酒店
recruit.lmc@lemeridien.com
Fax 傳真: 2980 7750
Data collected will be used for recruitment purposes only
Marriott International is consistently recognized as an employer of choice globally by FORTUNE magazine, DiversityInc and Great Places to Work Institute, among others. Visit www.marriott.com/careers to learn more about our workplace culture and career opportunities.
Chat, engage and follow us on social media.
Facebook
Twitter
LinkedIn
Instagram
@lifeatmarriott on Snapchat
So, we ask, where will your journey take you?
Marriott International is an equal opportunity employer committed to hiring a diverse workforce and sustaining an inclusive culture. Marriott International does not discriminate on the basis of disability, veteran status or any other basis protected under federal, state or local laws.
---
| | |
| --- | --- |
| 工作性质 | |
| 工作地区 | 薄扶林 |
| 相关经验 | 0年 |
| 教育程度 | 小学 |
| 参考编号 | ORJOB69399 |
---
有关招聘公司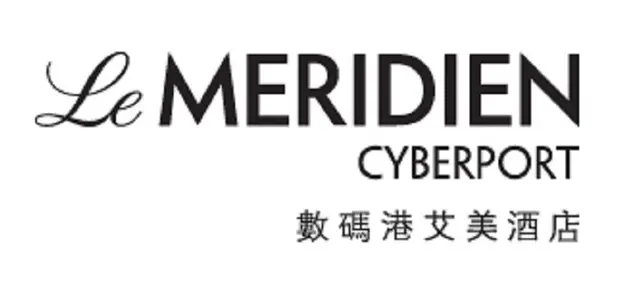 數碼港艾美酒店
Marriott International
Marriott International is a leading global lodging company with 30 brands representing more than 6000 properties in over 122 countries and territories. Our associates hail from dozens of countries and speak more than 50 languages.

It's a powerful feeling, to belong. It's that moment you feel truly and completely yourself. It's working with a team you call family. At Marriott we know that when you feel at home, you'll make our guests feel at home. And it's why so many of our associates come for a job, but stay for a career. If this sounds like the place for you, join us.

Le Méridien Cyberport
Beauty + Technology
A unique, architecturally-dynamic building in the midst of a digital city, intelligent conference and entertainment spaces set among greenery by the blue waters of Telegraph Bay and minutes from Hong Kong's central business district.

Modern Taste
Boutique-style meeting rooms provide perfect settings for any event. Each space features modern furniture, video conferencing, and wireless broadband connectivity. Restaurants, including Western Dining, Chinese Dining, Japanese Dining and Bar, serve fresh cuisine to satisfy your curiosity and cravings.

Effortless Design
All of our guest rooms provide cutting-edge technology and forward-looking design. Flexible working space and floor-to-ceiling windows ensure comfort and convenience.
www.lemeridien.com/hongkong
---
Human Resources Department 人力資源部
recruit.lmc@lemeridien.com
---