-20%
Japanese Cuisine Cash Voucher Traditional Japanese Cuisine $500 Cash Voucher (Dine in only)
---
Voucher Detail
$400 (20% off) to buy【Izakaya Satoi】$500 Cash Voucher *The voucher is available on Sunday to Thursday from 12:00pm to 14:30pm and 18:00pm to 23:00pm, dine in only *Invalid on Friday , Saturday, Public Holiday and 9 May 2021(Mother's day),20 June 2021(Father's Day) *No maximum on the number of vouchers used per redemption *Subject to 10% service charge (at original price) ; pay to restaurant by cash upon redemption *Please contact merchant at least 1 day prior to redemption via phone at 25238333 *Applicable to all items in À la carte at original price *Voucher cannot be used in conjunction with other promotional offers, set menu and booking offers *Paying for less than $500 will be charged as a $500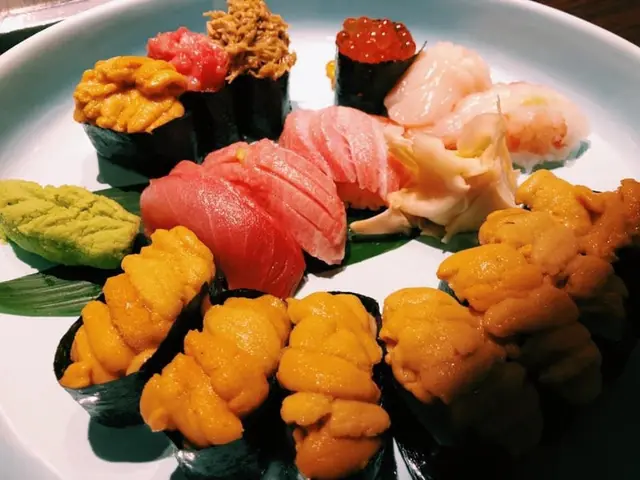 View all
---
Redemption Period
-
Exclusion Period
---
How To Redeem
Under "My OpenRice > My Voucher"
Select the voucher you want to redeem
Show the voucher to restaurant staff and press "Redeem Now" for QR code scanning or PIN code entering
---
Terms and Conditions
This Voucher is non-refundable and cannot be redeemed for cash.
This Voucher cannot be resold or transferred to others.
This Voucher can only be redeemed once during the valid period.
This Voucher is a business transaction between the User and the Merchant. The Merchant is solely responsible for honoring the products and services as stated on the Voucher.
OpenRice is not liable for any losses or deletion of the Voucher by mistake.
The voucher is available on Sunday to Thursday from 12:00pm-14:30pm and 18:00pm to 23:00pm, dine in only.
*Invalid on Friday , Saturday, Public Holiday and 9 May 2021(Mother's day),20 June 2021(Father's Day).
No maximum on the number of vouchers used per redemption.
Subject to 10% service charge (at original price) ; pay to restaurant by cash upon redemption
Please contact merchant at least 1 day prior to redemption via phone at 25238333.
Applicable to all items in À la carte at original price.
Voucher cannot be used in conjunction with other promotional offers, set menu and booking offers.
Paying for less than $500 will be charged as a $500.
The Voucher can be used for once only and is non-refundable and cannot be redeemed for cash.
Please contact merchant in advance for opening hours on special days / festival.
Selected offer cannot be changed after purchase.
Menu items are subjected to change due to availability without prior notice.
In case of any disputes, the decision of merchant shall be final.
The picture and image provided by merchant, for reference only.
---