Exquisite French Feast:Le Rêve Voucher - Brings You a Wonderful Dining Experience
---
Voucher Detail
$750 (25% off) to purchase Le Rêve $1,000 cash voucher Restaurant Introduction: Le Rêve is a high-end restaurant with extraordinary creativity in Causeway Bay. It combines the art of French cooking with specially selected fresh ingredients from Japan, to present you with an unprecedented experience in fusion fine dining. Le Rêve is interpreted as a "dream" in French and created by five young people who were dreaming of someday starting a restaurant of their own. They aim at provide a fine-dining experience that combines superb Japanese ingredients, modern French technique, and soaring imagination. Highlights: •Enjoy exquisite fusion cuisines with the art of French cooking and fresh ingredients from Japan •Elegant interior and romantic atmosphere with indoor and outdoor dining area •A professional sommelier team provides a dreamy wine pairing for guests Signature dishes: •Starter: Hokkaido Jumbo Scallop, Amuse Bouche •Main: Vension, Master Beef •Dessert: Pipe Organ, Hot Chocolate Cake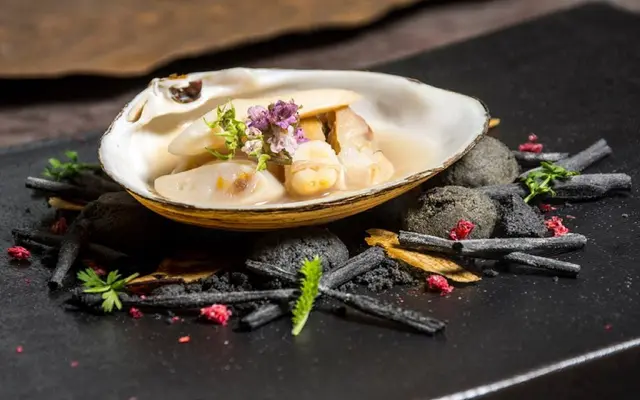 View all
---
Redemption Period
---
How To Redeem
Please manage and redeem your purchased vouchers via
OpenRice Mobile Web
or
App
.
Under "My OpenRice > My Voucher"
Select the voucher you want to redeem
Show the voucher to restaurant staff and press "Redeem Now" for QR code scanning or PIN code entering
---
Terms and Conditions
This Voucher is non-refundable and cannot be redeemed for cash.
This Voucher cannot be resold or transferred to others.
This Voucher can only be redeemed once during the valid period.
This Voucher is a business transaction between the User and the Merchant. The Merchant is solely responsible for honoring the products and services as stated on the Voucher.
OpenRice is not liable for any losses or deletion of the Voucher by mistake.
Valid for 12:00 to 14:00 and 18:00 to 23:30 from Monday to Thursday and Sunday; valid for 12:00 to 14:00 and 18:00 to 00:30 on Friday and Saturday, dine-in only.
Please contact merchant in advance for special days / festival delivery arrangement and opening time.
The voucher cannot be used on 10% service charge.
Maximum one voucher can be used per purchase per person.
Only 10 vouchers can be used for one table per visit.
Paying for less than $1000 will be charged as a $1000.
At least 3 days prior reservation.
Selected offer and redeem location cannot be changed after purchase.
The voucher cannot be used in conjunction with any other discounts and promotion.
In case of any disputes, the decision of merchant shall be final.
The picture and image provided by merchant, for reference only.
---