Team Member 店務員
---
We are looking for passionate people to join Team Pret.
我們正尋找富有熱誠的您加入Pret團隊。
As a Pret Team Member, you are part of our energetic and fun-loving team who will be responsible for making fresh and delicious foods, as well as creating a friendly and welcoming environment to our customers by providing exceptional customer service.
作為Pret的店務員,您不單止可以與我們一班充滿活力和樂趣的團隊一起製作最新鮮最美味的食物,更可透過與顧客互動及提供卓越的客戶服務,彼此建立一個友好親切的環境。
At Pret, we are dedicated to making sure that the right training, development, and support is given to our wonderful people.
在Pret,我們致力為員工提供極佳的職業培訓和發展機會。
Come and join us to start your Pret's journey today!
仲諗? 快啲加入我哋,開始您Pret嘅旅程!
We Offer 福利包括:
• Attractive salary package 薪酬組合
o Team Member: up to $13,000 per month 店務員:月薪可達$13,000
• Flexible working hours 彈性工作時間
• 5-6 working days and option to have weekends off 5-6 天工作,可選擇週末休
• Minimum 10 days Annual Leave 每年至少10天年假
• Up to $1000 cash reward weekly for WOWing our customers 高達$1,000傑出服務現金獎勵
• Paid Break 提供有薪休息時間
• Free Pret's Lunch 膳食津貼
• Up to 50% Staff Discount in Pret all around the world 全球半價員工折扣優惠
• Referral bonus 介紹人獎金
• Happy Working Environment and Fun Social Events 愉快的工作環境及員工活動
• Excellent in-house training programme 完善的內部培訓計劃
• Structured career ladder and development plan 良好的晉升機會和發展計劃

If you are interested in the above position, please submit your CV by email: recruitment.hk@pret.com or clicking "Apply"
有意應徵者請把履歷表電郵至recruitment.hk@pret.com或按" 應徵"
The information provided will be treated in strict confidence and be used only for consideration of your application for relevant / similar posts within the Company.
所有資料將會絕對保密,並只用作考慮本公司 有關或類似職位之申請。
To find out more about Pret, please visit our website
www.pret.hk
---
---
About company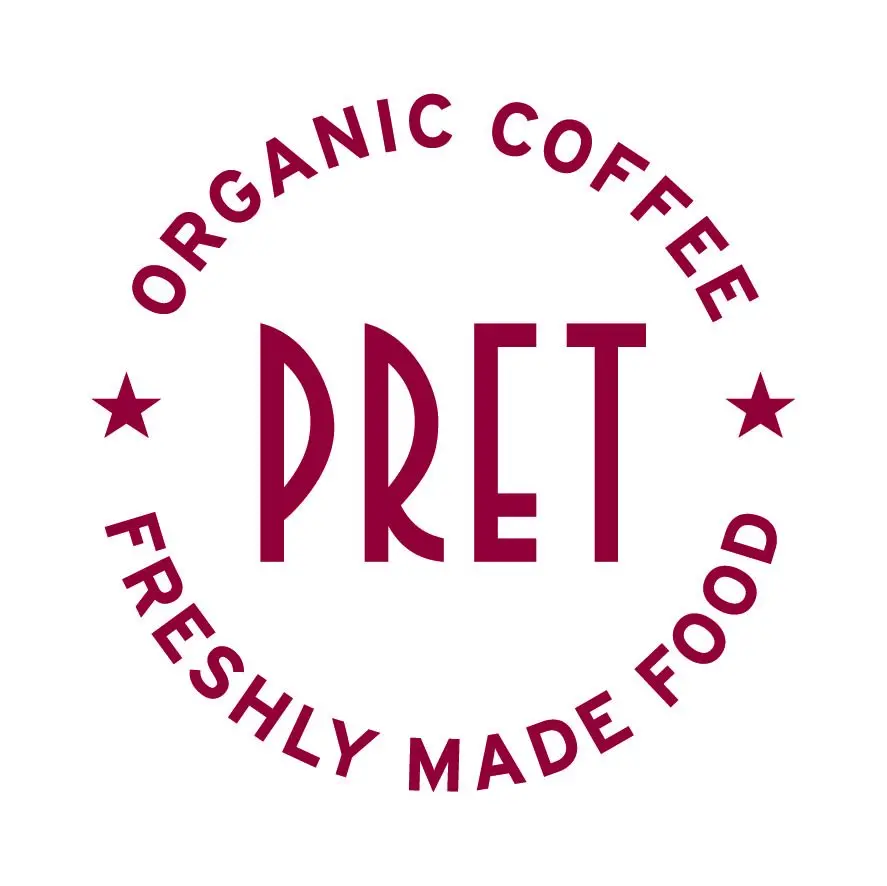 Pret A Manger (Hong Kong) Limited
In 1986, Pret opened the doors of its very first shop in London with a mission to create delicious, freshly prepared food and drink.

Over the past 35 years, Pret has grown steadily and today there are over 400 Prets location globally across 11 markets and serving more than 300,000 customers daily.

Pret serves delicious food and organic coffee. It's what we do.
Our Purpose explains why we do this – we do this to make everyday a little bit brighter for everyone around us (our customers, our teams, our communities and those we partner with). What we do sparks a smile, a sense of positivity and a feel-good moment (or two).

In Pret we are not only passionate about our food and coffee, but we are also extremely passionate about our people and their development. Over 85% of our managers worldwide started their Pret Journey as a team member.

Come join our growing team now!
---
Pret A Manger (Hong Kong) Limited (Sheung Wan / Central / Admiralty / Wan Chai / Causeway Bay / North Point / Quarry Bay / Tai Kok Tsui / Tsim Sha Tsui / Kowloon Bay / Kwun Tong / Tung Chung / Chek Lap Kok)
$14,500-$16,500/month
Posted 7 days ago
Pret A Manger (Hong Kong) Limited (Sheung Wan / Central / Admiralty / Wan Chai / Causeway Bay / North Point / Quarry Bay / Tai Kok Tsui / Tsim Sha Tsui / Kowloon Bay / Kwun Tong / Tung Chung / Chek Lap Kok)
$17,000-$27,000/month
Posted 7 days ago