Assistant Manager (Chinese restaurant with overseas exposure)
---
Job Responsibilities:
Perform general management duties including roster arrangement, inventory & budget control as well as staffing of the restaurant
Achieve sales target and upkeep company operations standard
Act as a bridge between the operation of front of house, back of house and the stakeholders
Motivate and monitor staff in operations and service delivery according to established standards
Job Requirements:
Secondary education level or above with at least 5 years of relevant working experience in food & beverage industries, including 2 years of working experience in supervisory role. Candidates with experience in hotel industries will be an advantage
Presentable, self-motivated, independent and willing to take challenges
Good people management skills, communication and problem-solving skills
Fluent in spoken English, Chinese including Mandarin
Flexible and willing to station overseas for at least two years
Application method:
Interested parties please contact Ms Maggie Pang by phone 9080 2285 or by email maggiepang@maxims.com.hk
---
---
About company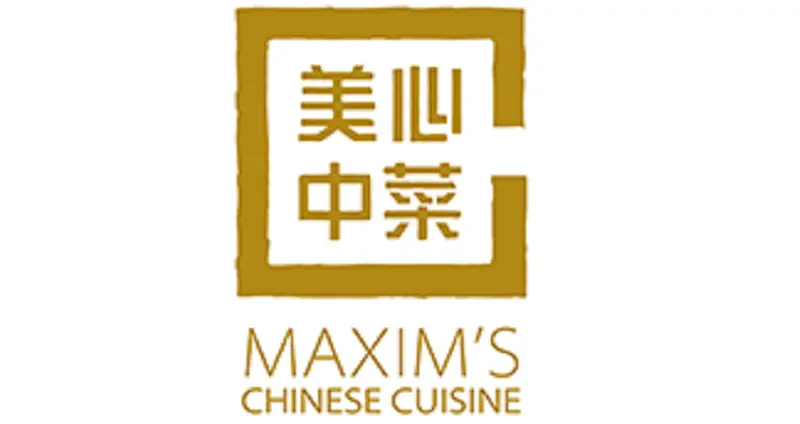 美心食品有限公司
Operating under Maxim's Catering Limited, Maxim's Chinese Cuisine outlets have enjoyed a long reputation as the city's top dining venues. Jade Garden, our first Cantonese cuisine brand, was established in as early as 1971 and has been widely acclaimed among diners. Maxim's Chinese Cuisine has since expanded its brand profile to include a diversity of Chinese restaurants, serving Cantonese cuisine under Maxim's Palace and Maxim's. Jade Garden. In recent years, Maxim's Chinese Cuisine has invigorated the brand by injecting health elements into traditional Chinese cuisine, creating contemporary dining venues including The Square, Jasmine Place, Jasmine, Jasmine Garden and House of Jasmine. For provincial cuisines, a diversity of brands including Chiuchow Garden Restaurant, Chiuchow Garden, Peking Garden Restaurant, Shanghai Jade, M&C.Duck, Shanghai Garden and The Pond - over 50 outlets in total.

Boasting culinary flair and stylish furnishing, Maxim's Chinese Cuisine outlets have proven their excellence with numerous prestigious awards, including the third-time selection of Peking Garden (Central Outlet) as "one-star" restaurant by the Michelin Guide Hong Kong Macau from 2016; while Maxim's The Square has been named "one-star" restaurant by the Guide for a consecutive 7 years, attesting to its world-recognized quality. With top quality catering and services, Maxim's Group shall constantly strive to run the best dining venues for Chinese cuisines.

---